Why gold is poised to break more records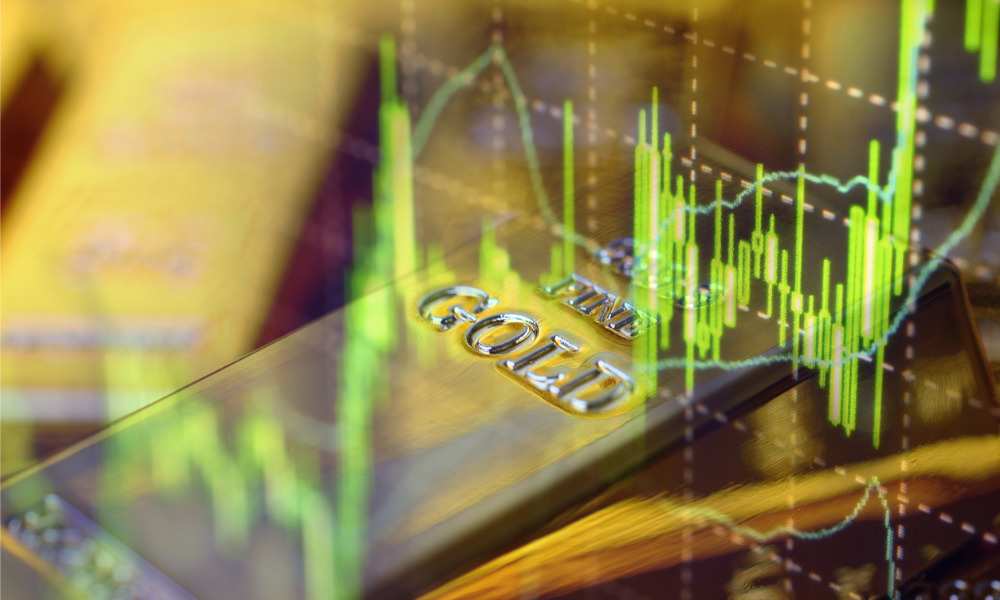 Taylor said: "In a world where many countries have negative interest rates and in the middle of a global pandemic that has led to economic uncertainty, gold is once again reminding us of its worth, and why it should be a portion of everyone's investment portfolio today.
"As an asset class, gold has traditionally been seen as a long-term store of value, an insurance policy versus either runaway inflation or geopolitical disaster. Given the headlines of 2020, we seem to be getting closer to these scenarios coming true."
Taylor said the unprecedented stimulus effort by both governments and central banks to offset the effects of the pandemic have resulted in a massive increase in monetary supply, which has the potential to cause longer-term inflation. He warned it will take years to pay off the increasing debts and fix spending deficits. "Interest rates are expected to remain low for a very long time and as demand begins to recover, there is a very real chance that with it will come inflation. Gold is a way to protect against it."
Another attractive way to look at gold is as a currency and one that can't be printed by central banks. With its relatively fixed volume, it begins to look even better when the global money is expanding. In hipster speak, the coolest, fanciest MP3 player might be being produced in the millions but that original vintage turntable will always hold its value.
Taylor said: "There is a scarcity factor in gold that is not present in many other commodities. The US dollar has more recently been seen as the de facto safe-haven asset that investors rush to in times of duress. However, given the increasing trade tensions with many trading partners and questions around the way the American government is handling the COVID crisis, can this safe-haven quality last forever? As gold is traditionally priced in US dollars, a decline in the value of the greenback would be good for gold. Many are waking up to this fact and importantly we are even now starting to see gold move higher in many currencies, not just the US dollar."