Why Bianca Andreescu needs a financial plan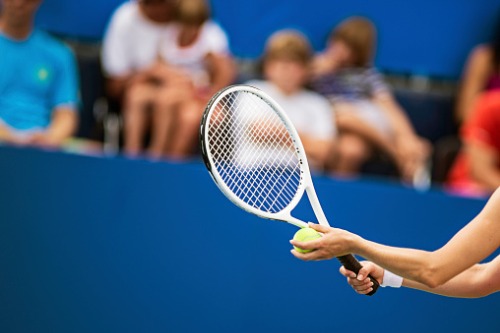 Bianca Andreescu has seen her profile and bank balance skyrocket since her monumental US Open earlier this month.
The tennis sensation overcame all-time great Serena Williams in straight sets at Flushing Meadows, New York, in a performance that captured the hearts of sports fans around the world. With just her third professional win, she became the first Canadian to win a Grand Slam singles title, propelling her 2019 earnings to $6 million.
At 19 years old, the Mississauga-born phenom now has an enviable career ahead of her – but she also has to deal with sudden wealth. Tough life, I hear you cry, but as Jack Courtney, VP of Advanced Financial Planning at IGM, told WP, this comes with practical and emotional challenges.
It's not just our sports idols that have to come to terms with an overnight windfall, business owners might sell for a significant sum or someone might get a sizeable inheritance sooner than expected. And there's the lucky lottery winner who, in Canada at least, can enjoy their winnings tax-free.
For sports stars like Andreescu, they need a thorough financial plan as much as the next high-net-worth individual, even though their considerations are fairly unique.
Courtney said: "We've all seen the stories about the professional athletes, whose careers can be quite short, who develop a taste for the good life pretty quickly and who really haven't gone through the basic financial planning and budgeting.
"Part of this is saying, if your career came to an end today, what would be my income in the future? And what's my second plan, the plan after my career?"
Courtney said he got caught up in the Bianca story like most other Canadians and said she will also have to consider increased expenses, with an expanded team of physios and trainers now at her beck and call.
Then there is the emotional aspect, with many wanting to help their parents as soon as they can to say thank you for all the years of support.
"A lot of people do have that sentiment," Courtney said. "They want to help their family, which is good. But you need to do a full financial plan to put this into context and understand what this means long term.
"If [the windfall] is one lump sum, it's pretty straightforward but when you are dealing with somebody early in their career, you've got to look at options for disability insurance and all these sorts of things. You've also got to have realistic conversations with them about the length of the average [sports] career.
"With Bianca, my understanding is that after Indian Wells, which was her first big win, she sat out for a long period of time with injury. Those are the kinds of things you've really got to have a look at."
Business owners, who have been used to years of financial discipline, often face the opposite problem of learning how to spend their money. But for younger entrepreneurs and sports champions, they may need to learn a little restraint when it comes to splurges on the latest car or designer clothes.
Courtney added: "You don't want to dampen their enthusiasm, but you do have to really show them, if your career ended tomorrow, this is what your lifestyle is costing you today? Do they align?
"It's important to talk about goals, what they want to do, where they want to live, who they want to help … you really have to get inside their heads."