When formal financial plans are a poor fit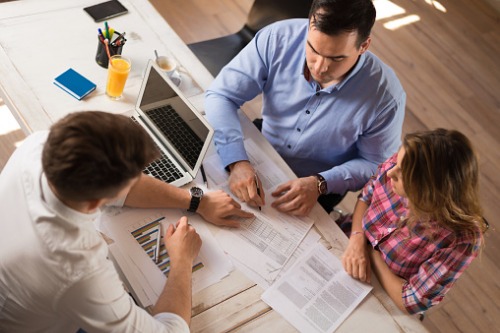 Any decent financial advisor knows the importance of a holistic financial plan; going beyond investments, it should also include retirement goals, cash-flow analyses, risk management plans, and estate plans, just to name some, in order to capture all facets of the client's financial situation and needs.
But as discussed in a recent article on Financial Advisor, sometimes that leave-no-stone-unturned approach leaves something to be desired — either they're not effective, or they have the opposite of the desired effect.
"It turns out that sometimes it's the very comprehensiveness that leads to a comprehensive plan's failure," wrote Russ Alan Prince, president of R.A. Prince & Associates.
Citing a survey of 138 financial advisors who provide plans for a fee, Prince said that 30% of respondents' clients on average implemented 20% or more of the recommendations within six months. Around half (51.4%) of clients who purchased financial plans wound up implementing less than 20% of the recommendations within six months, and nearly a fifth of the clients of such advisors (18.2%) reportedly did not do anything after six months.
"It's not wrong to provide the plans; it is more about discovering for whom they're a good fit," Prince said.
Based on a meta-analysis of clients who do and do not implement plans, he said that plans can be ineffective when:
The client has a particular pressing need or desire, in which case focusing tightly on the specific objective would be better;
There is high complexity, leading to large documents and myriad recommendations that would leave many clients in a state of mental overload; or
Clients are pressed for time managing their everyday lives that addressing the numerous issues in their formal plan would be a challenge.
"Many successful entrepreneurs are starved for time. Between their businesses and the rest of their lives, their financial worlds are usually complicated," Prince said. He cited another survey of 83 successful entrepreneurs growing their businesses, who paid between US$6,200 and $38,600 for formal financial plans. Of those, just over a quarter (26.5%) were said to have implemented at least three of their plan's recommendations within a year of receiving them.
For the majority of clients who are unlikely to follow through on recommendations laid out in formal financial plans, Prince suggested a targeted, incremental approach. Aside from identifying the most pressing needs and wants that align with an advisor's expertise, he stressed the importance of understanding the client's psychology.
"The advisor can then position financial solutions for the client, and if the choices make sense, the client will commonly take action," he said. "When the issues are too complex and time is of the essence, it motivates all parties to center on what is really important at the moment."
Follow WP on Facebook, LinkedIn and Twitter