'TriVest is the first of many future acquisitions'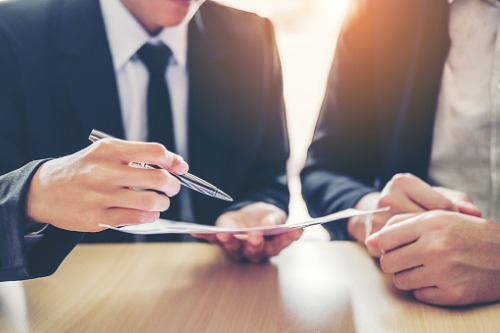 Wellington-Altus' acquisition of TriVest is the independent advisory firm's first foray into the Independent Counsel Portfolio Manager (ICPM) business. It is not going to be its last.
Leaders at Wellington-Altus and TriVest shared some of their plans for further expansion with WP. They see an ICPM space being squeezed by regulatory burdens and ETF driven margin pressure. In their minds, consolidation through a large but still independent firm is the best way for ICPMs to survive. For Wellington-Altus, ICPMs will be worked into the fundamentals of the business.
"This is going to be the fourth pillar of their business," TriVest co-founder Martin Pelletier told WP. "The first pillar is their IIROC business which is growing at a record clip. A second pillar is insurance, the third pillar is US RIAs, and the fourth pillar is the Investment Counsel Portfolio Manager market. We're going to be the foundation of that fourth pillar."
Pelletier said that his firm was looking for a solution as increasing regulatory pressure saw them spending too many resources into back office and compliance work, losing time and money they'd rather put into generating new business and working with existing clients. Wellington-Altus gave TriVest a means to scale up their practice in a way they couldn't before.
Wellington Altus, for their part, got an experienced ICPM team and a point-person to lead their further acquisitions into the space. Pelletier will become the managing director of the ICPM business for Wellington-Altus and lead their acquisition of other ICPM firms.
"TriVest is the first of what we hope are many future acquisitions in this space," said Shaun Hauser, president of Wellington-Altus. "We think that every reason that the partners at TriVest elected to join us for would be the same very reasons that other people who run their own companies would want to do the same thing.
"People will think that we can give them give them a value proposition that goes above and beyond things that they would have to create themselves. I think we start having likeminded conversations with people that see the world the same way as we do."
That outlook, shared by Pelletier and Hauser, is that ICPM firms without massive AUA numbers will struggle to survive if they don't start consolidating. They see independent business owners, PMs in the ICPM space, being "dragged down" by the burdens of compliance, bookkeeping, and regulation.
Pelletier sees a period of rapid, but considered, growth for Wellington Altus. He cites the firm's growth on the IIROC side, from $1 billion AUA to $8.5 billion today, but he knows the firm must "do things right" with the right back office set up to integrate new acquisitions as seamlessly as possible. He thinks they currently still have capacity to onboard more growth and have a "first-mover advantage" that puts Wellington-Altus ahead of any other firms looking to consolidate the ICPM market.
Hauser and Pelletier are targeting ICPMs who feel the same pinch TriVest was feeling. Before they'd struck a deal with TriVest, Wellington-Altus was getting unsolicited calls from other ICPMs asking for an acquisition. Now with Pelletier and his team's experience, Hauser thinks they can start consolidating the "fragmented" Canadian ICPM market with confidence.
"When you go into a new business line, you especially have to be confident in the fabric of those people you're trusting to be your partners," Hauser said. "We just consider ourselves really fortunate that we found our first foray into this business with some fantastic human beings."
As for who Wellington-Altus is now looking to acquire, "firms like us" is Pelletier's answer.
"We're putting our money where our mouth is," Pelletier said. "We understand the struggles that independent investment counselors are having, and the challenges that they're having that just don't have the time to grow their business. By providing the resources freeing up that time, they're able to grow it effectively."