TD Ameritrade-Schwab deal not so sweet for advisors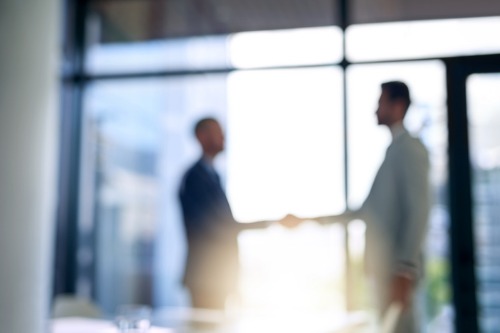 The $34.5-billion deal struck by Charles Schwab to buy TD Ameritrade in the US has been well-received in the stock markets, where both firms saw prices of their shares increase immediately after news of the acquisition broke. But the move isn't sitting well with financial advisors whose clients' money is parked with the two online brokerage giants.
"Registered investment advisers, or RIAs, rely on brokerages … to execute trades, hold clients' assets and perform related services such as record-keeping, a business known as custody," a Wall Street Journal report said Monday. "The [US$26-billion] merger would create a behemoth in that world."
Citing estimates from Cerulli Associates, the Journal said the merged entity would own roughly 51% of the online brokerage market in the US with nearly US$2.1 trillion of advisors' assets in custody. Fidelity Investments is a distant second, with around US$931 billion in advisors' assets — less than a quarter of the market. And while Schwab and TD Ameritrade serve as custodians to more than 14,500 advisors, Fidelity provides custody services to just 3,000.
"The adviser community is not particularly upbeat about this news," Michael Kitces, partner and the director of wealth management at Pinnacle Advisory Group, told the news outlet. "There's not a lot of upside that's visible to them."
In theory, the merger could result in increased efficiencies and savings being passed on to customers through price reductions. But as fees in the online brokerage space are already at or near their lowest, advisors were more concerned about worse customer service and technological glitches.
"[T]he whole point of this deal for Schwab is to bulk up assets and get better economies of scale," Kitces said separately on a Twitter post. "In fact, notwithstanding the advisor focus on the prospective deal, suspect Schwab buying TDA is first & foremost about overall asset scale (regardless of channel), second about getting TD retail assets to cross-sell into Schwab solutions, & only third about bulking up on RIAs."
Others have warned of a possible regulatory speed bump. "This deal may face somewhat significant antitrust hurdles, depending on how the competitive market is viewed by relevant authorities," said a note from analysts at Keefe, Bruyette & Woods. The firm estimates that Schwab owns about 50% of the RIA custody business, while between 15% and 20% is with TD Ameritrade.
But on a conference call with analysts, Schwab President and CEO Walt Bettinger reportedly said that the two firms have a "much more modest" share of the RIA custody business. He expressed confidence that the deal would pass regulatory scrutiny and be finalized by next year.
"We're very confident that...the combined organization will remain the premier custodian for independent investment advisers," Bettinger reportedly said on a Monday conference call with analysts. "And I think that as the dust settles, independent investment advisers will agree with that assessment."
Follow WP on Facebook, LinkedIn and Twitter