Survey sheds light on Canadian directors' downbeat outlook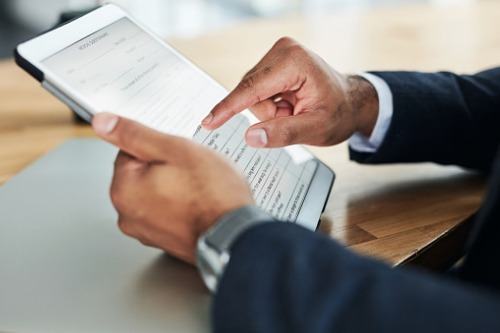 Whether one looks at the Bank of Canada's October interest-rate decision or Deputy Governor Carolyn Wilkins' recent speech at the International Finance Club of Montréal, there's no denying the central bank's consistent confidence in the country's ability to weather challenges.
One hopes that their view is correct, especially as a new poll reveals a broad pessimistic outlook on the Canadian economy and beyond.
In the latest Director Lens survey from the Institute of Corporate Directors (ICD), almost half of participating Canadian board directors (45%) believed the country's economy will worsen over the next two to five years, while just over a quarter (27%) said it will improve. The results were in line with findings from polls conducted in spring this year and fall 2018.
The outlook for the US and beyond was markedly worse. Compared to six months ago, more directors (61% vs. 44%) took the view that the US economy will deteriorate over the next two to five years. There was a similar darkening in sentiment on the global economy, with an increase in the percentage of directors predicting it will worsen (62% vs. 45%).
"I am not surprised that directors are concerned about the Canadian and global state of affairs," said ICD President and CEO Rahul Bhardwaj. "Trade uncertainty is continuing to deepen and protectionist policies are on the rise south of the border and around the globe."
When asked to name the most pressing challenges facing Canada in the next 10 to 15 years, 57% of directors cited workforce/human capital issues; 52% cited the country's reliance on its natural resources; and 51% focused on the aging Canadian population.
Meanwhile, the most pressing risks among participants were US political instability (58%), sustainability/climate change (58%), and dependence on US markets (55%).
While there was a significant gloom-and-doom attitude toward economies and politics, more directors were confident (from 76% in the spring survey to 91% now) that Canada's mix of knowledge and talent would allow it to complete globally in 10 to 15 years.
There was also a rise in the number of directors (from 73% to 84%) who felt that the Canadian workforce is sufficiently tech-savvy to build new businesses and create economic opportunities.
However, only two per cent of the directors polled in the most recent survey felt that Canada is adequately leveraging its competitive advantages.
This disconnect tells me that while Canada should be punching above its weight – consider our advantages in terms of resources, geography, education, technology and more – Canada's senior leaders feel we are barely punching up to our weight," Bhardwaj said.
Follow WP on Facebook, LinkedIn and Twitter