Nominations open for 6th annual Wealth Professional Awards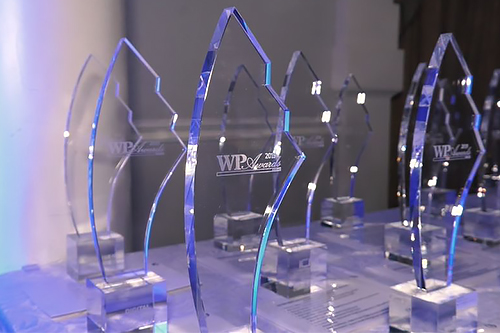 Nominations are now open for the 6th annual Wealth Professional Awards, the leading independent awards event for the wealth management and financial advice industry in Canada.
The Wealth Professional Awards boasts 24 prestigious categories designed for leading advisors, teams, fund providers, BDMs, service providers and more.
The awards process involves an industry-wide call for nominations, research, finalist submissions and judging by a panel of independent experts and veterans in the wealth management and financial advice industry who vote for the winners according to the given criteria.
For the winners and finalists themselves, recognition by the Wealth Professional Awards is a career highlight that leaves a lasting impact and is a chance to reflect and acknowledge the great work that's been done across the industry.
[embedded content]
2019 winners Elizabeth Naumovski of Caldwell Securities/Finance is Personal, Mackenzie Investments CEO Barry McInerney, and Wellington-Altus chairman Charlie Spiring reflect upon their win and awards journey
Last year's highlights included Alexandra Horwood, of Alexandra Horwood & Partners (Richardson GMP), picking up the Mandeville Private Client Inc. Award for Canadian Advisor of the Year and Jackie Porter, Carte Wealth Management Inc, being rewarded with the Mackenzie Investments Award for Female Trailblazer of the Year.
Horwood told WP that the wealth business is her calling. "It is so important to me. It is the most important, wonderful industry in the world, and I am so proud. I work so hard, have an amazing team, wonderful clients, and am absolutely elated by this award; it means the world to me.
"My clients are everything in this business. I will fall on the sword for them and do anything to defend them and I always have their best interest at heart. I make engaging my team a centrefold to my practice and I work really, really hard and I think that is one of the reasons I have been successful."
Charlie Spiring, from Wellington-Altus Private Wealth, received the Invesco Canada Award for Lifetime Achievement in the Industry, in recognition of his stellar career.
Finalists will be announced on Wealth Professional magazine and online in April 2020. Winners will be revealed live during the much-anticipated awards gala on Thursday, May 28, 2020 in the Liberty Grand in Toronto.
We encourage members of the industry to put forward yourself, your team, organization, colleagues, business partners and peers prior to the deadline of February 25, 2020 (midnight EST).
To nominate or learn more, visit www.wpawards.ca.
A full list of the 24 categories can be found below:
INDIVIDUAL AWARDS
The Mandeville Private Client Inc. Award for Canadian Advisor of the Year
The ICM Asset Management Award for Advisor of the Year – Alternative Investments
The Nour Private Wealth Award for Rising Star Advisor of the Year
Advisor of the Year – Responsible Investments
Young Gun of the Year
The IFSE Institute Award for Financial Literacy Champion
The BlackRock Award for Portfolio/Discretionary Manager of the Year
The TMX Group Award for Best Active Manager – Exchange Traded Derivatives
The Mackenzie Investments Award for Female Trailblazer of the Year
BDM/Wholesaler of the Year
Excellence in Philanthropy & Community Service
The Invesco Canada Award for Lifetime Achievement
CEO of the Year
ETF Champion of the Year
ORGANIZATION/TEAM AWARDS
The Franklin Templeton Investments Award for Advisory Team of the Year (10 Staff or More)
Advisory Team of the Year (Fewer Than 10 Staff)
Multi-Service Advisory Team of the Year
The AGF Award for Engagement, Loyalty & Client Care
Multi-Office Advisor Network/Brokerage of the Year
Digital Innovator of the Year
The Equisoft Award for Fund Provider of the Year
Employer of Choice
The Wealth Professional Readers' Choice Award for Best Advertising Campaign
The Wealth Professional Readers' Choice Award for Best Service Provider
Follow WP on Facebook, LinkedIn and Twitter
More market talk: