New site matches suitable advisors with clients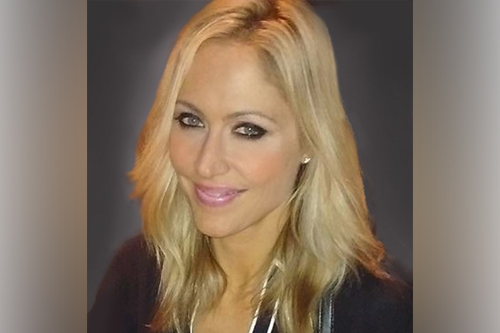 The first matchmaking site for advisors and clients will launch in January, targeting the next generation of digital native finance professionals.
Vexxit was founded by leaders from law and the financial advisory industry, entrepreneurs from both the private and public space, who believe that more people are turning to technology to help them make decisions.
They don't believe professional dilemmas are any different and have zoned in on law, accounting, financial advice and consultancy as areas ripe for a more digital solution to help narrow the search.
Similar to a dating site, advisors fill out a profile outlining credentials, specialist areas of investing or planning, as well as soft facts like where are you in building your business and what sort of clients do you want to work with. Clients themselves go through a similar process, explaining their needs and preferences, before being presented with the three advisors who best match their profile.
From then, a conversation can be initiated. The service is free for clients, with advisors paying $1,000 for an annual subscription (discounts are available if you are a member of your chamber of commerce or certain other organizations) and a nominal fee for every match.
Laura McDonald, vice-president, business development and partnerships, spent a decade in the finance and investment world, and founded a company targeting female investors which was sold to a brokerage firm.
She told WP that Vexxit is about reducing the search cost and making it easier for people who still don't take meaningful action, whether that be someone who has a lot of passive income or needs help investing their assets.
By providing cross-province matchmaking, people can be matched with vetted, suitable professionals.
She explained: "We've made it easier for them to connect with the right people that they want to work with. Those professionals can reach out and go, 'hey, Bob, I hear you're a doctor and you have a lot of passive income and are looking for solutions; here's a bit more about myself'.
"There's that little bit of that back and forth similar to a dating site where they get to know one another and you look for that compatibility before the consumer decides when to take that relationship offline and start working with one of those three professionals."
It's not a director, McDonald stressed, and the profiles take a bit of work to fill out. It aims to connect advisors with people they may never have had access to, particularly clients in smaller towns or remote and rural areas.
The technology is a year in the making and founders hope it can revolutionize the industry in the same way match.com did for dating. Vexxit believes its machine learning will get smarter over time but that this approach will not devalue face-to-face networking.
"We really are the first in this space as it relates to professional services and matchmaking. This isn't robo-advisory – we totally believe in the value of advice. We are about connecting the right professionals with the right clients quicker and in the digital world because we know that's the way it's going.
"More and more young people are open to this. They don't necessarily want to go to the office downtown. If there's somebody one province over whose got expertise in the company that they're building, they'd rather work with that person."
McDonald believes that adding Vexxit to your practice's armoury will leverage technology in an era when time and value are at a premium. The next generation of advisors, those with 8-10 years' experience, have been the most receptive and open to the idea of "getting clients while you sleep".
"We've had a lot of the major firms say, we see this coming; we see how we need to play a role in this so let's have some discussions. We're really in those broad discussion phases and, very transparently, what we need is big firms to step up and say we believe in this; we believe that we can show value, be competitive and interact with consumers through technology and digitization."