New projection guidelines for financial planners released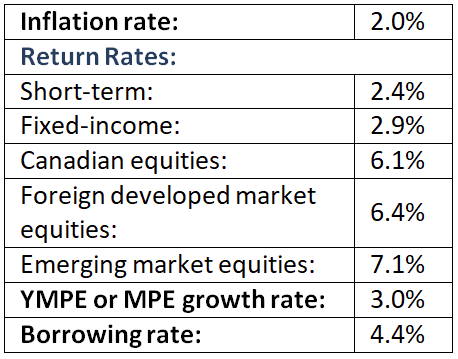 The FP Standards Council emphasized that the projections are meant for long-term planning that spans 10 years or more, with the latest iteration having been developed prior to the recent spate of coronavirus-driven market volatility.
"Professional financial planners can provide perspective on shorter-term current events as they relate to clients and their individual circumstances," a statement from the FP Canada Standards Council said, noting that professional judgment should always be exercised when applying the guidelines.
This year, the 50-year historical average rate was disregarded when determining assumptions for both short-term and fixed-income asset classes. That portion of the calculation was dropped "given its position as a significant outlier" when considering the current environment, resulting in lower rate forecasts for the two asset classes.
"Armed with these Guidelines, planners can help their clients build and implement long-term financial plans that are rooted in unbiased and objective financial projections," said Martin Dupras, a.s.a., F.Pl., M.Fisc., ASC, who is a member of the Projection Assumptions Guidelines Committee.