Is the falling USD cyclical or secular?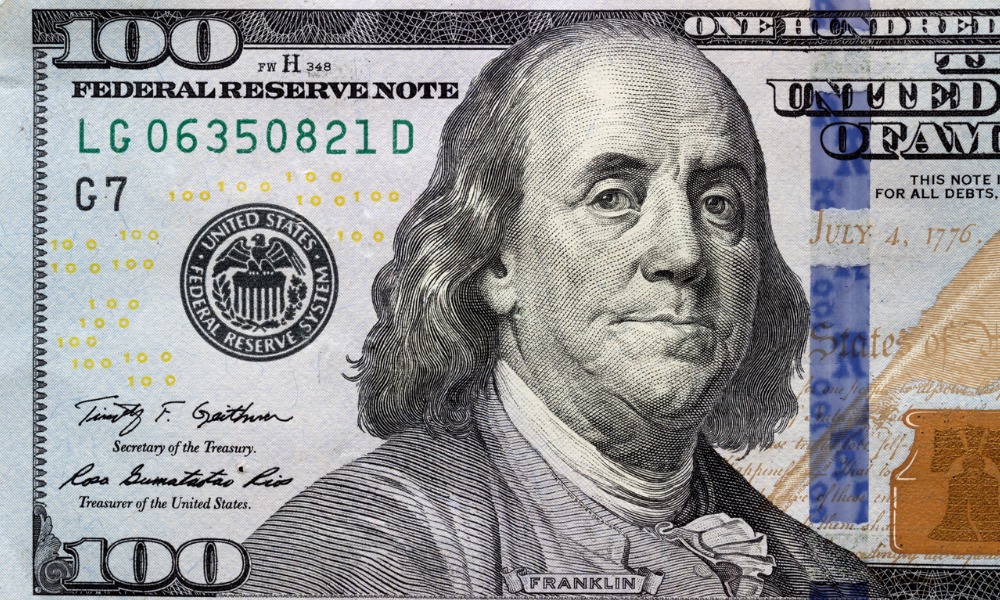 Canadian investors remain heavily overweight Canadian equities and Tétrault says this dip could be a chance to use the CAD's relative strength to open a U.S. RRSP or TFSA or a U.S. denominated non-registered account, converting some Canadian equities to U.S. cash, ready to deploy if there is a small correction in the U.S. equity markets. He says that certain advisors can prove value with this move, too, for snowbird clients and clients that frequently travel, both to the U.S. and abroad and need to hold U.S. dollars. Making those conversions now, when dollars are cheap, will save your client.
While the euro's recent strength is backed by recent agreement on a stimulus plan covering the whole Eurozone both Tétrault and Coakley say it's unlikely to supplant the USD as the global reserve currency. They say, though, that where two months ago you could be laughed out of the room for suggesting the rise of the euro, it is now not impossible to comprehend.
Both Coakley and Tétrault also agree that adding U.S. equity exposure is a strong move for your clients. Coakley suggests taking on U.S. Equity ETFs with a Canadian dollar hedge. He says this will offer investors the U.S. and global exposure they need without exposing them to currency risk as the "dollar smile" continues.
Tétrault says those ETFs can be effective vehicles for clients that won't ever need U.S. dollars, but if you want to offer clients a holistic plan, it's worthwhile to grab the opportunity now and deliver them the U.S. cash they'll need in future.
"We have U.S. accounts and Canadian accounts for many of our larger clients. They're not only going to get exposure, but they're going to get the currency trade too," Tétrault says. "We've done that for clients in the past. When the [Canadian] dollar rallies to $0.76 USD we convert and when it goes back down to $0.68 USD we convert back. You're getting that exposure and, in the meantime, you're making a little bit on the currency trade. I think it's a huge value add for the client, and the key to this strategy is to know the client situation."