Human connection is 'how we're all going to stay relevant'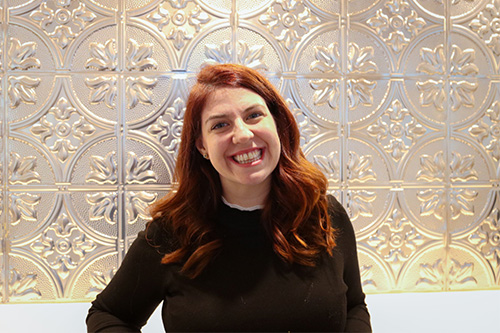 With a four-month client waiting list, the advice-only New School of Finance is clearly appealing to the Canadian public.
Founder Shannon Lee Simmons believes its success proves that by ditching the sales pitch and focusing on human connections, finance professionals can create long-term meaningful relationships from a client's wealth management.
As keynote speaker at WP's Women in Wealth Management event in Toronto on November 26 at Steam Whistle Brewing , she will share her thoughts and experiences on this issue and delve into the topic of changing demographics, how more women are now controlling more wealth and what this means for advisors.
Central to her business is an empathic client-first approach. Lee Simmons said this requires actually listening to the other person rather than simply waiting for an opportune moment to present them with a product.
She told WP: "We don't sell products and that has allowed me to see really clearly how impactful it is to just focus on the relationship and the financial planning point, and how much of a difference it makes when you're not listening to a client for sales opportunities.
"Instead, you are listening to what's actually going on in their lives – and then you become more of a problem-solver versus a sales agent."
The fact New School of Finance can't keep up with demand validates her financial-planning focus and ability to cultivate human relationships. And she believes that at a time when robo-advisors are spreading their wings, this has never been more important.
Some in the profession argue that women are better placed to capitalize on this need for client relationship-building because of their stereotypical soft skills set. Lee Simmons bristles at this suggestion and told WP that the ability to create a human connection with a client has nothing to do with gender.
"I think that's dangerous territory," she said. "I absolutely don't subscribe to the fact that one gender versus another is better at it. What I do think is that the shift towards more women controlling wealth, I have noticed anecdotally, sometimes results in a female client looking to be educated by, or to chat vulnerability with, a female advisor.
"That's where there might be an opportunity as the shifting demographic of clients change, but it has nothing to do with the ability or the capacity to create emotional connections with clients."
The business owner has just had her second child and acknowledged she is fortunate, as her own boss, to be able to dictate her own work-life balance. It's a regular topic for women in wealth: how to climb the career ladder and juggle a young family?
Lee Simmons believes this is an issue not confined to one industry and that often it will come down to the understanding of managers and supervisors to enable school pick-ups and time to deal with the inevitable illness.
"In those young years, you really have to have results-only work economy as far as I'm concerned, which means it's a case of 'hey, I'm hitting my targets, so leave me alone'."
Since its incorporation five years ago, the New School of Finance has established itself in the industry and attracted attention thanks to its advice-only model. Lee Simmons acknowledged that people will always need a place for their RRSPs and assets but she hopes there will be a further move away from product-first advice to an emphasis on understanding people's lives and how that relates to their finances.
She said: "How are we problem-solving around this and creating solutions that aren't necessarily product-based first? It's not about the product first, it's about the client first and the problem solving, and then the products that suit will come later.
"Maybe the compensation model has to change to allow for that unbiased level of advice, but I do think that's how we're all going to stay relevant because otherwise a robo advisor will do your assets under management and your asset mix for you, so what are we offering?"
The second annual Women in Wealth event in Toronto is a celebration of talent in the industry and a chance to network and swap ideas and experiences. As well as Lee Simmons, a host of other leading women in the industry will speak about and debate the latest trends and issues. See the full agenda here.
"It's lovely to connect with other women that are in the industry from every single level," Lee Simmons said, "from a VP, executive level, all the way down to somebody who might just be starting their career.
"When you get together and meet your colleagues, your peers, that's when you really start to feel like you're a part of something. Often, it can feel like you're alone in your own silo, especially for people who are independent, so women helping women is a theme that's always important, especially in traditionally male-dominated industries, like the financial industry."
For more information about the event click here, and to book your tickets click here.