Find protection in 'growing universe' of alternative investments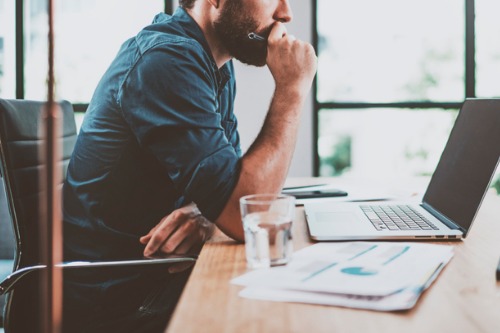 Investors have been urged to take cover in the growing universe of alternative investments by a leading industry CEO.
Kevin McCreadie is also chief investment officer at AGF Management LTD, and believes that a traditional 60-40 portfolio mix of stocks and may not be enough to protect investors from late-cycle pressures and the next big market downturn.
He acknowledges, however, that the model has served investors well over the years and the approach should not be completely abandoned. McCreadie said it remains an effective pairing for generating uncorrelated returns and 60-40 can still provide important diversification.
Indeed, 2018 is the only year since 1969 that both asset classes have fallen in tandem during the same year, according to Bank of America Merrill Lynch data. And yet, because this one occurrence happened just last year, there is cause for concern.
McCreadie said: "In the past, there was much greater assurance that waning share prices would be offset by rising bond prices and vice versa—so much so, that most investors took it for granted. At the same time, it was widely agreed that the combination of stocks and bonds would provide overall returns that would adequately grow a portfolio to achieve most people's goals over the long term.
"But that's no longer the case in a market environment that is now so clearly defined by tepid economic growth and persistently low yields. Take, for example, a simple 60/40 portfolio that invests in the S&P 500 index and U.S. 10-year Treasury notes. At the end of August, it yielded just 2.4%, tied for the lowest yield on record since 1915."
He admitted, however, that most 60-40 strategies are far more diversified than this and have the potential to net out with higher yields because of allocating to global equity markets and a variety of government and corporate bond issues from around the world.
Even so, he believes too many investors are ill-equipped to handle the growing risks of late-cycle that, sooner or later, will culminate in a recession and major equity selloff.
He explained that, in the past, the smart move was to hide out in bonds or go to cash and wait for the fallout to subside. During the Financial Crisis, investors could still earn close to 5% on U.S. short-term rates, while those who bought longer maturity government bonds earned even more and benefited from capital appreciation once central banks began to slash rates aggressively.
Now, they'd be lucky to earn a fraction of that and the risk of owning bonds has become far greater given interest rates have never been lower and have turned negative in many parts of the developed world including Europe and Japan.
He said: "This is where alternative investments come in. From long/short equity strategies to real assets including infrastructure, real estate and/or commodities such as gold, investors can enhance their 60/40 portfolios through different sources of potential yield and uncorrelated returns.
"In doing so, they will leave themselves in much better shape to preserve capital and still grow it in what is bound to become an increasingly volatile environment in the months ahead."