Does pandemic have you second guessing investing in your business?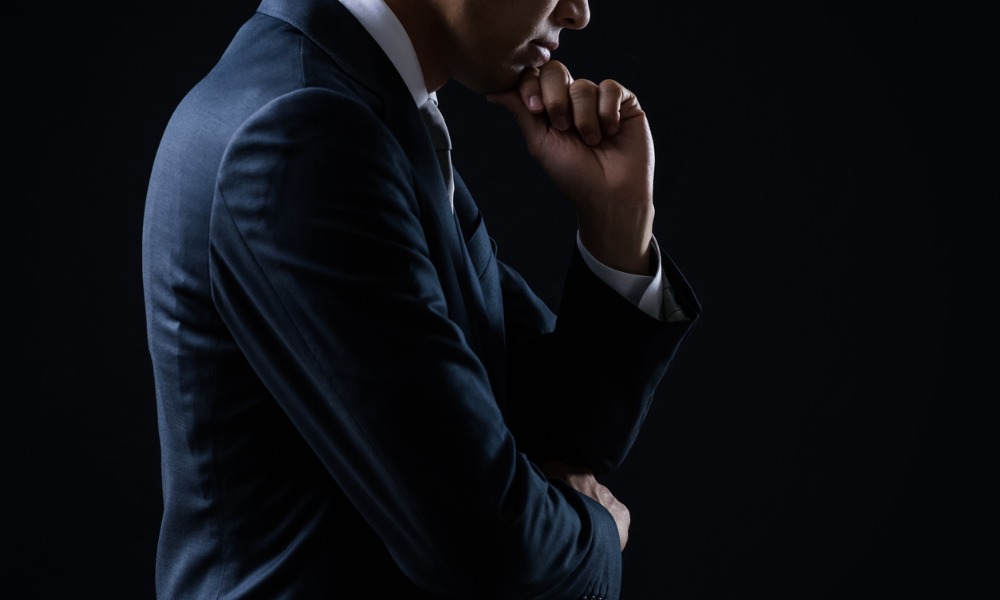 I was also going to commit a significant investment to pull it off and so the stakes were going to be running fairly high, given that it was by far the biggest marketing commitment I was ever making in my career on a single initiative.
I had held a number of planning meetings with both internal and external people on the campaign and we were just about ready to put it together when COVID-19 really started to make its full impact felt, throwing almost everyone's 2020 plan through a loop. Given the situation, we ultimately decided to pull back on our branding campaign for now, as it would have been impossible to execute given the social guidelines we are following.
Given what is transpiring, though, I have been forced to consider whether the timing is right to be making such a large investment as well. Admittedly, in our industry we are all very fortunate as we are still working, and we are able to keep our businesses fully operational even if we are doing it remotely.
But the economic conditions out there are certainly different than they were even a few months ago and so I found myself thinking harder about whether or not it makes sense to be taking big leaps on these initiatives or if it would be more prudent to hang on to a war chest and weather the storm. Recently I had a conversation with my business coach on this and we came up with the following process for evaluating the decision:
Evaluate all potential outcomes and assess the worst-case scenario – This is an important step for me. I consider myself to be an innovator in our industry and I have never been afraid of taking on calculated risks to do what needs to be done. The key word in that statement is calculated. In order to feel comfortable making this decision, I needed to know that I have evaluated all the potential outcomes I could think of and especially evaluate what the worst-case scenario could be. This is all about removing the uneasiness related to the unknown possibility
Evaluate the costs of waiting – All too often we only focus on the costs of action but there is a cost of inaction as well. In my case, the cost could be that we fail to recruit new advisors as quickly as I would hope. Even for one advisor the cost of lost revenue could be hundreds of thousands of dollars per year. Likewise, the costs related to not acquiring new clients could also add a significant cost.
Have a plan in case of the worst-case scenario – I say this all the time to my staff and to clients, but I believe that if you have prepared and planned appropriately, you will never be forced to react to a situation and instead you will respond appropriately. In my opinion, too many mistakes and poor decisions are made out of reaction. Reactions are more emotional than responses are, and they can lead you down a path that you are not happy with. In evaluating the potential outcomes of a decision, I can also formulate a plan for the worst-case scenario and know what I would do in the event things go that way. Most importantly, I would know whether I am comfortable with the potential outcomes and what I would need to do if things don't go as planned.
Seek validation and evaluation – Making a decision of this magnitude on your own can be an insurmountable challenge. It is important to seek the opinions of someone else who you can trust. In my case, I regularly run my decisions by other members of my team. I purposely choose team members who do not always think like me as well as it helps me to gain perspective from a different point of view. Perhaps they see something that I do not. Maybe the challenge your opinion. Maybe the validate what you are thinking. No matter what, you will gain valuable insight from just having a conversation.
Ultimately, my goal was to determine where my comfort levels were for downside risk. When you understand that we cannot control the external forces at play whether that be a pandemic, or a market crash, or both, what you are left with is what variables can you control. From there it is all about only taking on the risks that you are comfortable with. For me, in order to feel comfortable, I needed to evaluate all the angles. I needed to understand the potential downside and I needed to formulate a plan for what I would do if things did not go well. You may never be able to remove all of the uncertainty, but this process helps me to take the leaps of faith that are required to do great things in our business.