Discount broker's new service drives billion-dollar growth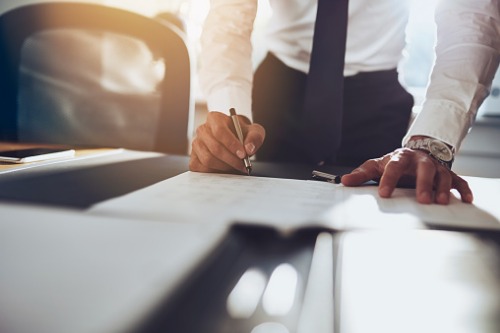 Late in March, Charles Schwab introduced a program that offers investors a new payment model. And just a little over one quarter later, it has officially made its mark in the industry.
The subscription-based service, called Schwab Intelligent Portfolios Premium, charges investors an initial US$300 fee, followed by a running monthly cost of US$30 per month. For that price, customers get investment portfolio management as well as unlimited access to financial planners and online tools that help set objectives, determine risks, and set roadmaps toward crucial financial goals like home ownership and debt management.
That offer is apparently hard to refuse for US investors. According to ThinkAdvisor, it has attracted US$1 billion in new assets under management since it was rolled out. Schwab has also seen a 25% increase in account openings, a 40% increase in average household assets enrolled, and a 37% rise in new-to-Schwab household enrollments.
"It's clear from these early results that we've struck a chord," said Cynthia Loh, Charles Schwab vice president of digital advice and innovation, in a statement. "Today's consumers expect simplicity, transparency and value — and how they invest should be no different."
According to Loh, the firm has expanded its client base with people who knew they needed help with financial planning, but hadn't found an advisory model that was a good fit: Some were reportedly dissatisfied with costs, others sought a more digital approach, and there were some who found traditional planning services too complex.
"These investors were managing their investments on their own but not necessarily by choice, so we're excited to give them a new way to get the help they need," she said.
In a statement, Alois Pirker, research director for Aite Group's Wealth Management practice, said that the new service's program lowers the barriers to financial planning from a service and pricing perspective. "Consumers are expecting to tailor services to their needs and pay based on consumption," he said. "Schwab is at the forefront of this change."
Speaking to ThinkAdvisor, Pirker said that the new frontier lies in "scalable advice and planning" for clients that hold "tens of thousands of dollars or several hundred thousand dollars in investable assets." That has largely been ignored by advisors, he added; many still charge clients based on AUM, and they end up limiting their planning services to high-net-worth individuals.
That view of lower-asset segments as the future lines up with a recent report from Boston Consulting Group (BCG). In Global Wealth 2019: Reigniting Radical Growth, it predicted that the affluent segment, which consists of people with between US$250,000 and US$1 million in investable assets, will see 6.2% CAGR in terms of their cumulative wealth over the next five years; those in North America will fare slightly better with a 6.5% CAGR forecast.
The battle for affluent clients' business will be fierce, however. Aside from discount brokers, financial advisors will be competing private banks, full-service brokers, digital asset managers, insurance companies, retail banks, and robo-advisors, according to BCG.
Follow WP on Facebook, LinkedIn and Twitter