Creating a process where every client feels unique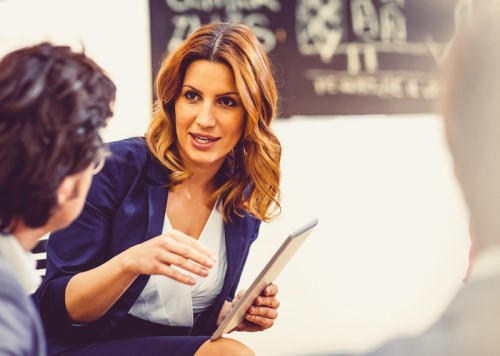 Digitization is a must for advisor firms and many risk losing assets if they fail to keep up with technology and client expectations.
For the majority of investors, no longer is it acceptable to work with a phone and snail mail-style practice. Online interaction, and regular contact through email or texts is an absolute minimum as investment apps and mobile banking continue to push the boundaries.
Donna Bristow, managing director, North American Wealth, Broadridge Financial Solution, told WP that getting rid of paper to become more efficient and effective is one of the biggest challenges advisors face today.
The firm is pushing on with its efforts to propel the automation evolution and help advisors provide more value to clients. It is a year after its partnership with UBS was announced and the Broadridge Wealth Platform, which is an open architecture, front-to-back office solution designed to digitize workflow and enable plug-in components from third parties, is poised to have an industry-wide impact.
Bristow said that as well as increasing efficiency, she wants to help advisors have more interaction with their end client – even if it means that they're doing something once and sending it out to multiple clients.
"It's about making sure when it's sent that the end investor feels like it's unique to them. How do you create a process that can you send to many but still give the feeling that it's unique to the customer? I think that's the biggest advancement.
"You want to automate but not turn into a generic mass-mailer because investors want that unique experience. The other thing we've noted is that through the automation, and having more data available, in the future advisors will do insights and then predict what they should be sending clients well in advance.
"Investors are getting far more intelligent. We're all device dependent – everybody's attached to it. Investors are doing their own research and looking at their own things in their spare time, so how does the advisor get one step ahead so that when they do have the conversation, it's intuitive and meaningful."
This period of innovation and automation is a crucial time in the industry and Bristow warned investment firms that if they aren't ahead of the curve, this new breed of sophisticated investor will likely move their book.
A lot of online planning software now enables the consumer to play with calculators and find out where all your money has been spent. Bank apps, meanwhile, can allow you to initiate a trade.
Bristow said onboarding and relationship experience for lifecycles are vital areas to make a good first impression.
"There's so much you can do through an online banking site now that that is becoming the norm for a consumer," Bristow said. "They're looking at their advisors saying that that's actually a minimal comparison so what else are you going to be able to do for me?
"So, if you if you're not taking advantage, or thinking of the strategy and how you're going to transform your business now, you are going to be very far left behind. The easier technology gets for integration, there's going to be some real forefront firms that are going to start to lead the industry.
"If advisors find that the firm they are with isn't catching up and communicating their plans, they may move their books."