Canada offers best climate for small businesses, finds study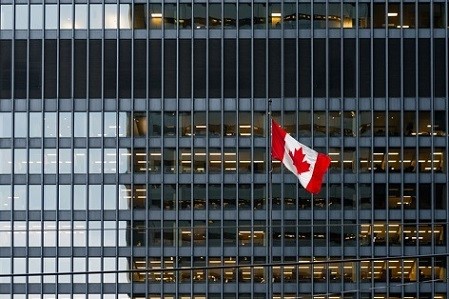 Small-business owners contribute significantly to economic activity as well as employment, although they face significant challenges. That's a reality shared by countries all over the world — but a new study suggests that Canadian entrepreneurs have a relative advantage over their peers.
According to a new report from Euler Hermes, the world's largest trade credit insurance company, Canada is the best country for small and medium enterprises (SMEs) to operate in.
The conclusions were taken from the firm's latest 2019 SME Business Climate Index (SMEB) study, which evaluated 13 economies based on six components:
The study found that Canadian SMEs benefit from a relatively favourable corporate tax environment. While Canada's base rate stands a little above the average of 23% in the study, the firm determined that Canadian SMEs pay a rate of just 9%, putting them at a tie for second lowest. And with the difference of 19% between the base rate and the small-business rate in Canada, small- and medium-scale entrepreneurs in the country have a distinct advantage over larger counterparts.
Another bright spot for Canadian entrepreneurs comes from financing. Aside from low interest rates via the Canada Small Business Financing Program, they have significant access to credit through other channels such as the government's Export Development Corporation, according to Euler Hermes.
Still, the report highlighted points of weakness. Over 30% of Canada's GDP is derived from exports, 80% of which goes to the US alone. That underscores a need for business owners to diversify into other export markets — not so easy given the tightness of established supply chains between the US and Canada. The ongoing trade feud between the two economies, which has played out with tit-for-tat tariffs, is also a challenge.
It also pointed to the need for a more reliable and comprehensive pipeline infrastructure to address difficulties in extracting and delivering oil to foreign consumers. And while the Comprehensive Economic and Trade Agreement (CETA) is poised to open 27 markets and over 500 million consumers to Canadian exports via tariff-free trade, it has yet to be fully ratified and implemented.
While SMEs represent an estimated 90% of global businesses and over 50% of total employment, statistics from the government of Canada show that small businesses make up some 98% of all businesses, with SMEs employing roughly 90% of all employees.
Another study released by Echelon Wealth Management offered another view of the state of small business in Canada. It surveyed 38 CEOs and founders of SMEs, who broadly agreed that the government has done well through the Canada Small Business Financing Program, the Toronto-based research cluster MaRS, artificial intelligence initiatives, and supporting Canadian exports.
However, they also noted a need for improvement when it comes to BDC loan rates, Scientific Research and Experimental Development (SR&ED) claims, federal tax policy, and the Canada Revenue Agency.
Follow WP on Facebook, LinkedIn and Twitter