BevCanna tells cannabis investors to "back expertise"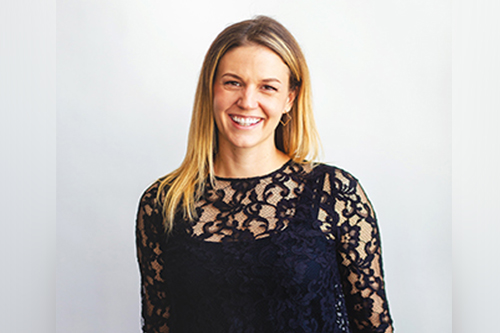 Cannabis legislation 2.0 is imminent but Canadians have been warned to do their due diligence and invest "in the company not the story".
Emma Andrews, CCO of BevCanna, is at the cutting edge of the next wave of innovation and product launches with the B.C.-based cannabis-infused beverage producer.
It recently announced an exclusive deal with Nextleaf, which has developed a number of patented processes to produce high-purity, cannabinoid-rich distillate. This is the technology, in layman's terms, that prevents drinks tasting like "weed water".
BevCanna (CNSX: BEV), which had its IPO in July, is now gearing up for the October 17 legalization date of vapes, topicals, beverages and edibles. Given the application and approval process, the first products are expected to hit shelves around mid-December, with many firms targeting 2020 as the year when brand portfolios will roll out more flavours.
BevCanna appears in good shape. Since going public, it's launched Grüv Beverages, a range of cannabis-infused iced tea drinks, and Anarchist Mountain Beverages, a THC-infused sparkling spring water with botanical flavours inspired by the Pacific Northwest.
It has also been building out its infrastructure and expertise, and establishing multiple revenue streams. As well as in-house brands, it has a white label business, a 100-acre outdoor cultivation site in Okanagan Valley and exclusive rights to a spring water aquifer.
This is all supplemented by a 40,000 square foot facility with a bottling capacity of up to 72 million a year. The company's open ambition is to be the global leader in infused innovation and in Andrews, a "passionate cannabis consumer", BevCanna appears to have the ideal personality to introduce their products to the masses.
She told potential investors to back companies that have proven expertise. As well as being an early market-mover, BevCanna is well-stocked when it comes to experience: it has the team that created Mike's Hard Lemonade, employees that worked on plant-based nutrition product Vega, and the team that made Trace Beverages the first Health Canada-approved natural health functional beverage.
"We have a lot of deep expertise that will be applied to building the infused beverage space," she said. "Make sure the brands or the companies that you're investing in aren't just a story and that there is actually infrastructure that you're investing in. Investors can gain a lot of confidence from getting behind an operation like BevCanna."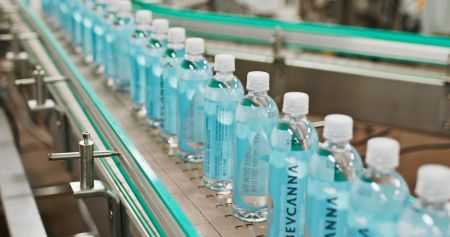 Andrews believes the deal with Nextleaf and its refinement and purification ability provides BevCanna with a difference-maker in the cannabinoid-infusion space. She is keen to avoid mistakes made in the US, where inferior technology has led to a weed taste that's put off consumers and slowed growth.
"Tasteless and odourless are two of the quality parameters that were key drivers in creating this IP to make sure that we didn't have to use a lot of flavour-masking in the products," she said.
"I really wanted to make sure from a formulation perspective that we were using natural, clean ingredients and not using extra additives. I think that's going to be really compelling to the consumer, particularly when you look at other broad categories, like functional beverages, which is a booming category and is driven by that clean-ingredient profile and a more health conscious consumer."
Beverages have 'less stigma'
The quest is for mass appeal, so can cannabis-infused beverages connect with everyday folk? Will they be cool? Can they capture the young market?
Andrews believes there is less stigma around drinks than a joint, for example, but admitted that one of the concerns that came out of consumer research centred around potency and an unwillingness to become overly intoxicated.
With a 10 milligram THC limit on beverages, the category will be built by a new audience rather than the "legacy consumers" who have a high tolerance.
Andrews explained: "We did a fair bit of consumer research last January and that was one of the major barriers for consumers. They weren't sure about the effect or the outcome; they weren't sure how overwhelming the experience of consuming THC would be.
"That's maybe them thinking back to their college days! [Cannabis-infused beverages] are for a more moderate-tolerance consumer or new consumer, which puts more emphasis on brands to help grow awareness that these products now exist and to tell people where they can find them."
For BevCanna, it enters this next phase of change for the cannabis industry in Canada with funding in place to blitz the opening year of legalization 2.0 with new brands, bottling capabilities, a white label component, and an eye on entering the US market on a state-by-state basis. This summer, it also finished a testing phase on a powdered molecule for cannabis drink mixes.
Andrews said: "Diversified revenue streams have been really important in our business strategy. It's much sexier to talk about our house brands, but there's a whole other side of the business that I think puts us in really good stead as far as our attractiveness for investors [is concerned].
"This is a once-in-a-lifetime chance and I feel extremely enthused and motivated about what we're up to."
Follow WP on Facebook, LinkedIn and Twitter