Bearish sentiment on the rise among investors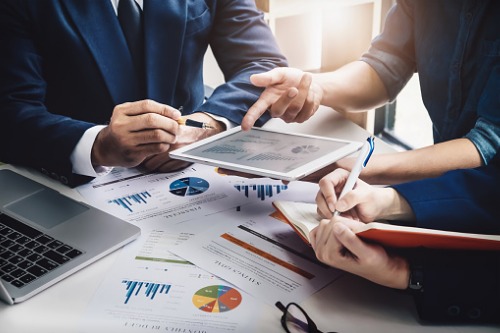 More investors have adopted a bearish view on the current market, as concerns about risk and the business cycle increasingly take hold.
In its recently released Q4 2019 study of experienced U.S. investors, E*TRADE Financial found that 50% were bearish on the current market, a marked increase over the 39% reported in the previous quarter.
"Investors are battling a myriad of headwinds—between pockets of economic weakness, ongoing trade disputes, slowing global growth, a low interest rate environment, and, now, impeachment inquiries in Washington," said Mike Loewengart, VP of Investment Strategy at E*TRADE Financial.
When asked to name the risks they were most concerned about, the largest proportion of respondents cited U.S. trade tensions (47%). Just over a third (34%) said they were concerned about a recession, while 24% expressed anxiety over gridlock in Washington. Another 22% identified market volatility as a concern.
As for their views on the business cycle, 19% were of the opinion that it's currently in the expansion phase, while 24% said they believed it's in recession. Over half (52%) held the view that the economy has peaked, 16 percentage points more than the figure observed the previous quarter.
Attitudes toward the state of the U.S. economy have also soured. Asked how they'd grade the economy, nearly three out of five investors (58%) said they'd give it an "A" or "B," down 11% from last quarter.
E*TRADE's observations run parallel to those by Fidelity, which found that clients saving for retirement are starting to move some money out of stocks in light of recent market volatility and the protracted U.S.-China trade war.
"The average investor that doesn't trade a lot that's really looking to save for their retirement — we have millions of customers like that — we've seen in the last few months that there's more money on the sidelines," Fidelity President Kathleen Murphy said in an interview with CNBC on Friday.
According to Murphy, more money is being funneled into money market funds as people shift into a "wait and see" mode.
But she added that a small segment of Fidelity users, those who are active traders, "lean into" the volatility and engage in more buying and selling.
Follow WP on Facebook, LinkedIn and Twitter