Advisors are staying relevant by focusing on clients' lives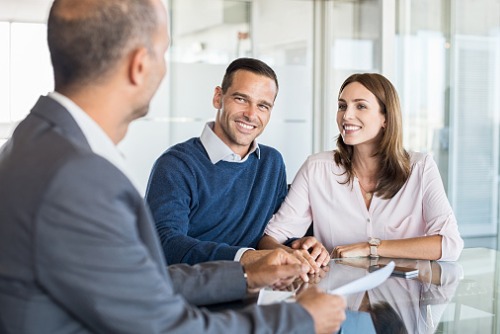 A poll of 500 Canadians by the Investment Planning Counsel found that financial advisors had helped 82% of respondents reach their financial goals.
Those same respondents were especially likely to seek out financial advice from an advisor at key life transitions, like when approaching retirement, or receiving substantial inheritance.
Sam Febbraro, executive vice president, advisor services at Investment Planning Counsel, said the results show how advisors are staying relevant to Canadians, despite the amount of information clients can access independently. Febbraro believes they're doing so by shifting their focus to clients' lives, not just their money.
"Even when you think of the profession in the '90s it was a transactional business, the whole focus was on the client's money, now it's far more," Febbraro told WP.
"People are aging, we're looking at inter-generational financial planning. You have blended families too, it's going far beyond the client's money, its where client's money and client's life are becoming intertwined. That's where the life transitions become so important."
Those transitions are when clients are most likely to seek out a financial advisor. Even millennials who might prefer to get information online are recognizing the breadth of experience an advisor can bring. According to the poll, they're finding value in a dialogue about their life, their money, and their long-term goals.
Febbraro believes those transitions are an opportunity for advisors to demonstrate value to a client, so they can keep providing advice throughout that client's life.
"One of the questions [an advisor] will ask a client might be 'how are you gonna spend your money,'" says Febrraro. "But another one is, 'how are you gonna spend your time.'"
It's in finding out a client's deeper life goals, and bringing their experience to bear, that an advisor can demonstrate their value when a client is going through a transition. In retirement, for example, Febbraro sees advisors as invaluable, not only for financial planning, but because they've seen countless clients retire well and retire badly. An experienced adviser knows how to guide a client to the life they want once they've retired.
Febbraro believes that financial advice is the only profession, aside from psychiatry, that helps clients through such monumental changes in their lives. The poll results paint a positive picture for the industry, but they also represent a paradigm shift.
"We have to think beyond just the numbers," Febbraro said. "Clients' lives are becoming a major factor in the overall discussion. Money will fund the [client's] purpose but not determine the purpose. Purpose has to come first."